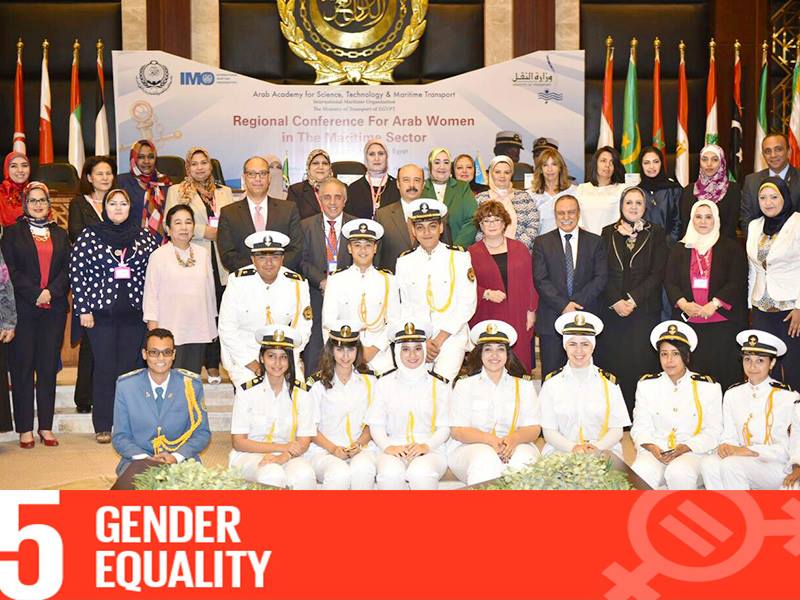 Introduction
International Maritime Organization (IMO) has held a conference for Arab Women in its framework to support women's role in Maritime sector, according to the goals of the sustainable development of UN especially the SDG 5. They have decided to establish Arab Women in the Maritime Association (AWIMA) during this conference.&nbsp
IMO and AASTMT have provided the technical support and the formulation of this resolution it was related to the establishment of this association.&nbsp
They have adopted this resolution and worked on it, they have agreed&nbspthat&nbspthe permanent headquarter of the General Secretariat of AWIMA must be in one of the Arab countries, AASTMT as a representative of all Arab countries has offered to host the General Secretariat, the Director of the General Secretariat must be a permanent member in the Governing Council of this association. Annual elections must be held to elect the President of the association as well as the rest of the members of the Council.
AWIMA''s Objectives

Enhanced national and regional recognition of the role of Arab women as resources for Maritime industry.

Strengthened cooperation networks among Arab women in the port and maritime sectors on the local, regional, and international levels.

National and regional capacity-building through equitable quality education and lifelong learning opportunities for the Arab woman.

Increasing employment opportunities for Arab women at the high management levels of the related sectors in maritime transport.

Develop partnerships and collaboration with national maritime administrations, regional entities, UN agencies and the private sector.

Encourage and promote gender equality for Arab women in the maritime sector.

Strengtheningthe mechanismsfor implementation of global partnership of sustainable developmentparticularly the UN 2030 Agenda for Sustainable Development.
&nbsp


Permanent General Secretariat Office
P.O.BOX 1029 Miami, AWIMA Secretariat, Abo Qir Campus Arab Academy for Science, Technology &amp Maritime Transport Alexandria-Egypt


CALL US
OFFICE: (+203) 5610022 &nbsp &nbsp &nbsp &nbsp &nbsp &nbsp &nbsp &nbsp &nbsp &nbsp


EMAIL US
secretariat.awima@yahoo.com
Share This Page