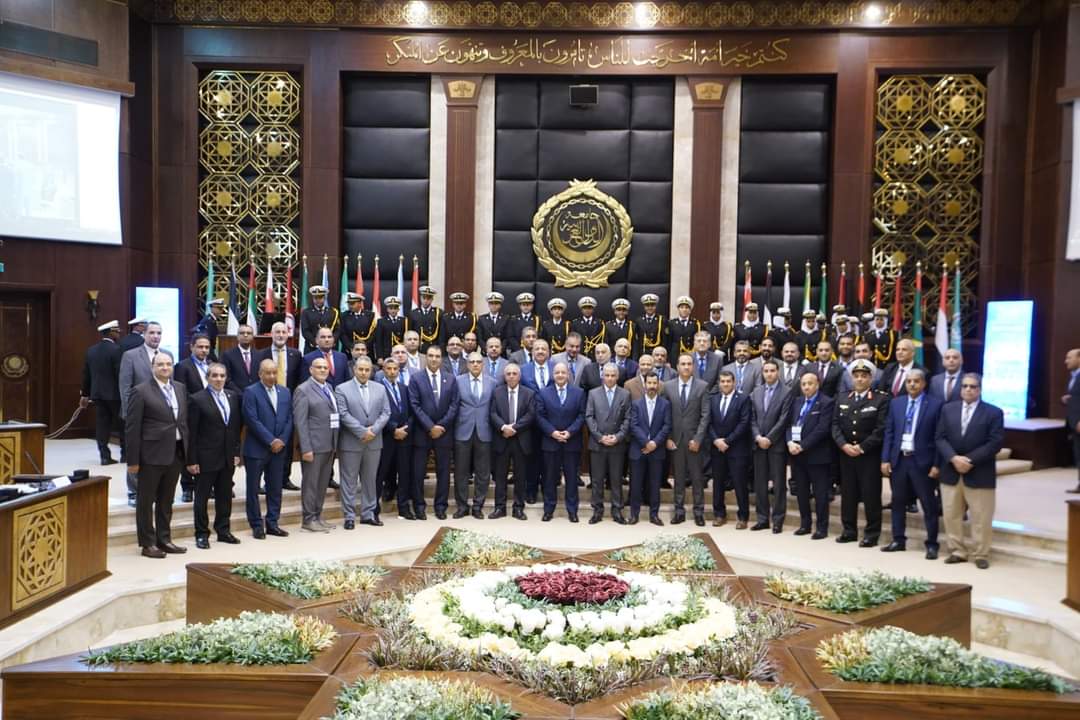 Under the auspices of His Excellency Prof. Dr. Ismail Abdel Ghaffar Farag, President of the Arab Academy for Science and Technology
Today, the activities of the first day of the Sixth Consultancy Board of the College of Maritime Transport and Technology were held under the title of Maritime Education and Training: A Future View in Dr. Jamal Mukhtar Hall - headed by the Academy, in the presence of: Dr.Captain Mohieldin Mohamad Al-Sayeh - Dean of the College of Maritime Transport and Technology, as well as Mr. Dr. Captain / Muhammad Abdel Salam Daoud - Advisor to the President of the Academy for Maritime Affairs. The meeting witnessed the active presence of many maritime entities and bodies, regionally and internationally, as follows:
• Alexandria Port Authority.
• Alexandria Arsenal Company.
• The Egyptian Company for Repairing and Building Ships.
• Port Said arsenal - Suez Canal Authority.
• Carpenter companies for marine transport
• Mahoney Shipping and Marine Services Company.
• Schulte group - cadet scheme - Bernhard Schulte ship management.
• .EDT offshore
• French Supervisory and Rating Authority (BV).
• Petrojet company.
• General Petroleum Corporation - Arab Republic of Egypt.
• Belaim Petroleum Company.
• Kuwait Oil Tanker Company (KOTC).
• Maritime transport insurance - Misr Insurance Company.
• Bourbon Offshore Company
• (ABB) Company for Electrical Industries
• Nama Marine Services Company.
• Arab Oil Transport Company.
• Pyramids Oil Tankers Company.
• National Navigation Company.
• Department of Marine Engineering and Ship Architecture - Faculty of Engineering - Alexandria University.
• Institute of Environmental Research and Studies - Sadat City University.
The meeting dealt with discussing many common points related to maritime education and training and linking them to the requirements of the labor market. The meeting resulted in a number of recommendations aimed at developing the concept of maritime education and training in line with the Fourth Industrial Revolution and in line with modern technology on ships.
The focus has been on the importance of integrating the concept of entrepreneurship and innovation into the maritime education and training process, in order to ensure the qualification of the academy's graduates from those studying marine entities to deal with modern applications related to the maritime field.