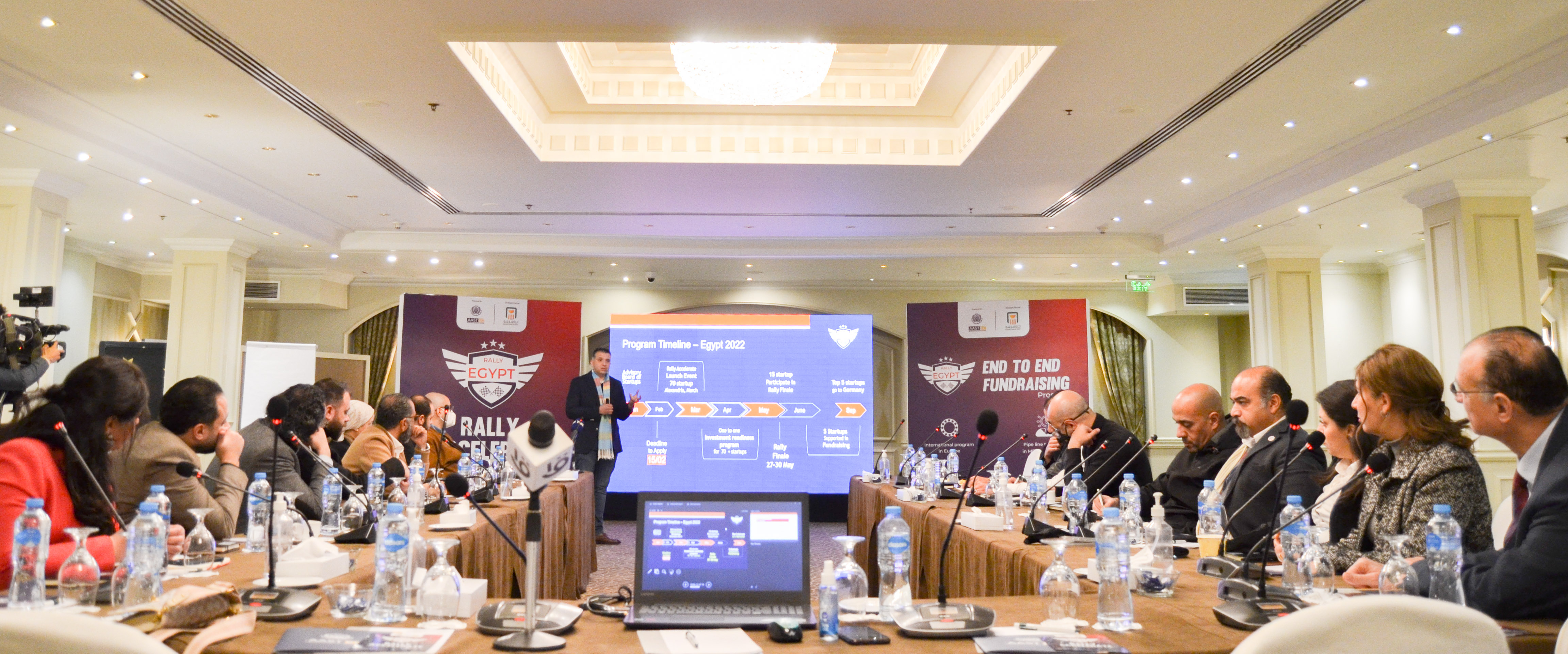 The Entrepreneurship Center at the Arab Academy for Science, Technology and Maritime Transport organized the first meeting of the advisory board for startup pathways, in
Arab Rally for Entrepreneurship & Innovation Competition, Saturday, January 29th 2022. In the presence of industry experts, entrepreneurship support organizations, potential investors, supporters of startups and entrepreneurs.

Dr.Wael Desouki, director of the Entrepreneurship Center, said that the meeting aims to exchange visions on the design of the competition "Egypt rally for entrepreneurship and innovation" in a way that helps provide value to all participating startups.
He pointed out that the Egypt rally for entrepreneurship competition was launched in 2016 and has been implemented annually since then, in partnership with a number of different Egyptian universities, explaining that the competition aims to spread the culture of entrepreneurship and entrepreneurship, and supports talented and innovative university students, and helps them transform their innovative business ideas into startups on the ground.

Dr.Wael Desouki added that the Entrepreneurship Center has launched the Rally Accelerate program, which is a "start-to-finish" program based on willingness to invest and designed specifically for scalable startups in Egypt.

"Rally Accelerate" is a comprehensive 5-month program that includes advanced capacity building, mentoring and a wide range of activities, the program finalists will compete for a 7-Day International Entrepreneurship Program in Europe.